3 Ways to Make Your Retaining Wall Stand Out from the Rest
When done right, retaining walls can be as functional as they are beautiful. Retaining walls are especially useful in hilly areas like Eastern Tennessee, because they can turn unsightly, erosion-prone slopes into eye-catching centerpieces. They key to a stand-out retaining wall starts with some upfront planning. Here are three tips that will help you design the retaining wall of your dreams.
1. Invest in Quality Products
If you do a quick google search about retaining walls, you may find instructions for wooden retaining walls. It's true that supplies can be cheaper, but you get what you pay for. Retaining walls involve an investment of time and money. Wooden retaining walls give you the worst return on that investment because they don't last. The elements quickly take a toll and the wood warps and rots over time.
Instead, invest in quality products like stone or concrete block. These products will last a lifetime because they're durable and strong—which is important. When wet, the soil pressure on a typical 4ft retaining wall can reach up to 20 tons! Choose from interlocking concrete blocks, architectural stone and more. These products come in a wide variety of shapes, sizes, colors, and textures to suit your practical needs and style.
2. Choose a solid design
Next, consider the main function of your retaining wall. Typically, retaining walls are built to do one of four things: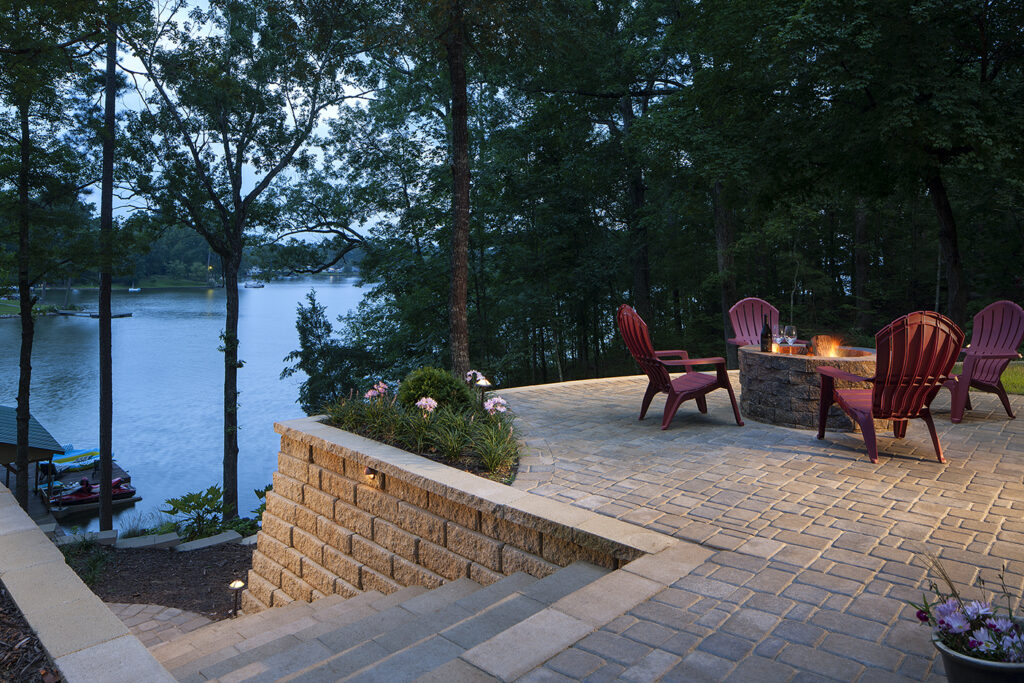 Turn a slope into usable space
Improve drainage and manage moisture
Prevent erosion and hold back soil
Create a decorative landscape feature
Once you determine the main function of your retaining wall, you can get to work on a plan. Will your wall be structural and load bearing or primarily decorative? Will it help manage erosion or drainage? The more functional your wall, the more requirements it will have. For walls four feet or higher, it's a good idea to hire a professional to help, but if your wall is smaller and primarily decorative, you could consider going the DIY route!
3. Think about your landscaping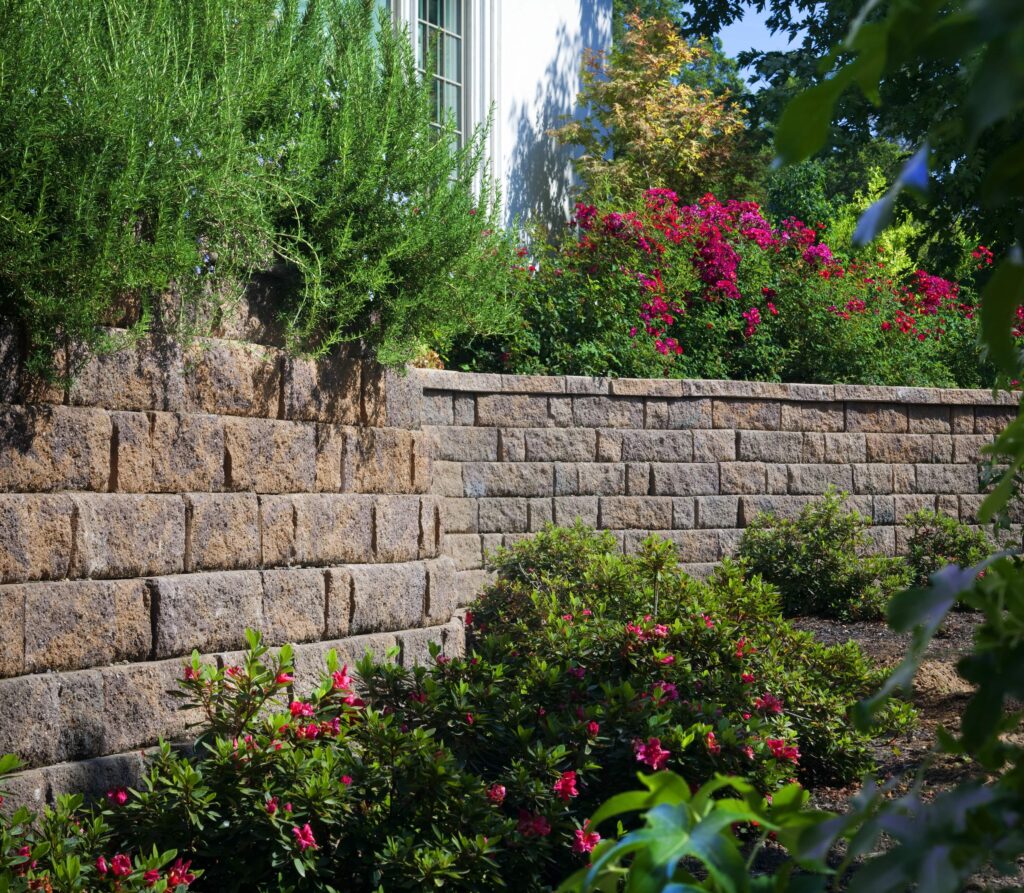 The perfect complement to your new retaining wall is a beautiful garden. Here are a few things to consider when choosing what to plant around your retaining wall:
Choose plants that will thrive in your environment. For example, don't plant tropical plants in a cold environment, or low-water plants in places that get a lot of rain.
Choose plants that serve a function. Some plants not only look beautiful but can also help with erosion and moisture control.
Choose your level of maintenance. Are you someone who likes to switch things up? Then planting annuals every year might be for you. If you're someone who likes to keep things simple, choose perennials that will return year after year.
Get Inspired
A retaining wall will add value and wow-factor to your outdoor space. ACME Block & Brick, Inc. is a company based on the highest standards of quality and committed to delivering the best possible service. As you plan your own stunning retaining wall, get inspiration by browsing our inspiration gallery or checking out our retaining wall products. You'll be one step closer to a stand-out retaining wall that will last.